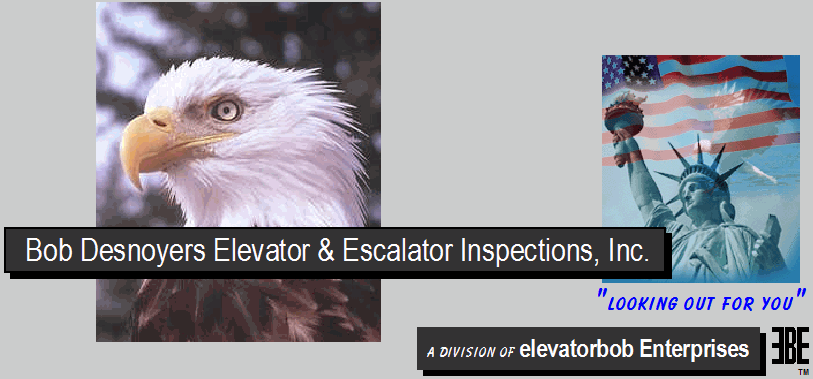 During the past 30 years I have had the pleasure of working on or inspecting elevators, escalators, moving walks, wheelchair lifts, dumbwaiters, vertical reciprocating conveyors, construction hoists, and private residence elevators. I am a QEI Certified Inspector and have been a member of the National Association of Elevator Safety Authorities - International since 1994. I have been QEI certified through NAESA since 1995 and I am tested and recertified by that organization annually.
I began my elevator career working for the City of Los Angeles as an elevator mechanic's helper. I decided to expand my vertical transportation education by accepting a position with Otis Elevator Company and worked in their construction department for 3 years and later in the service department. After a 15 year career with Otis I moved on to inspecting vertical transportation equipment for the State of California. I worked there for 10 years and then in 2004 I began inspecting in the private sector. I am available for new construction acceptance inspections as well as alteration inspections. My QEI certification also permits me to perform routine, periodic, and 5-year inspections.
This is an example of the data sheet I use for acceptance inspections of hydraulic elevators.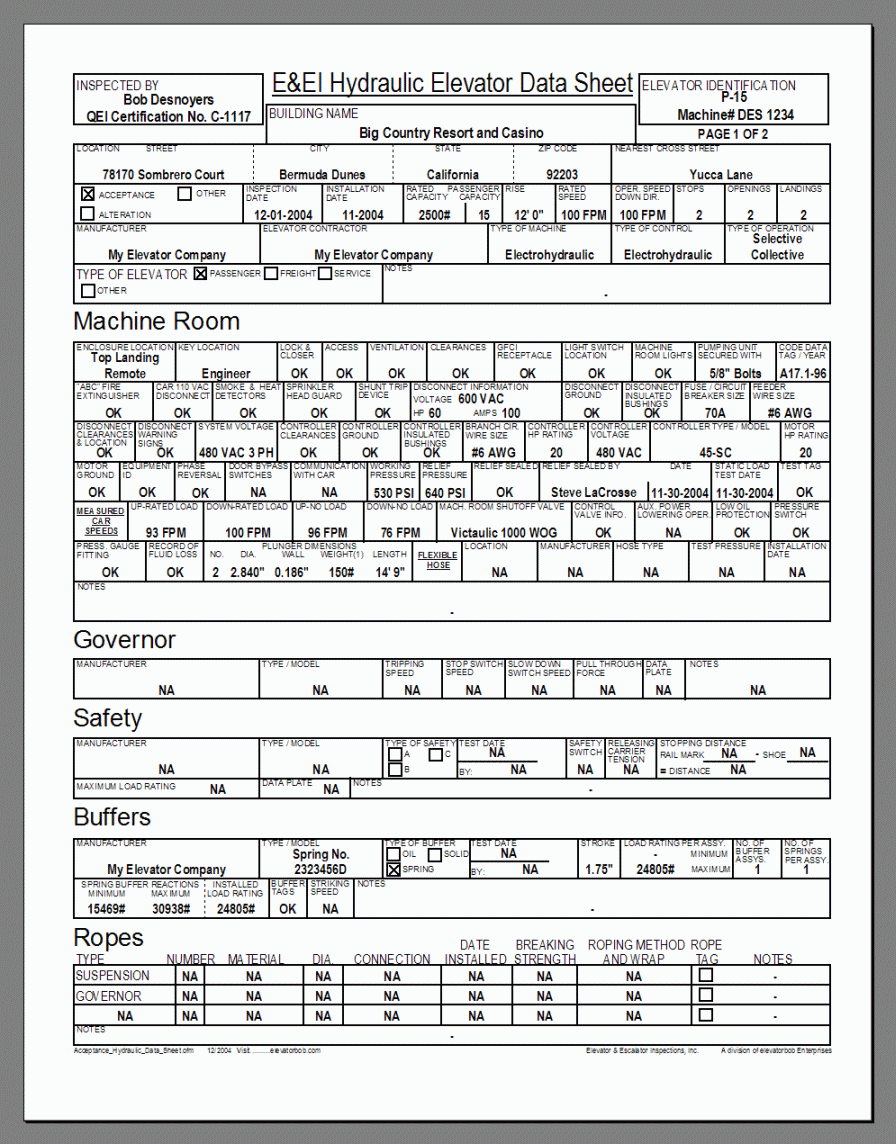 This is page two of the above data sheet.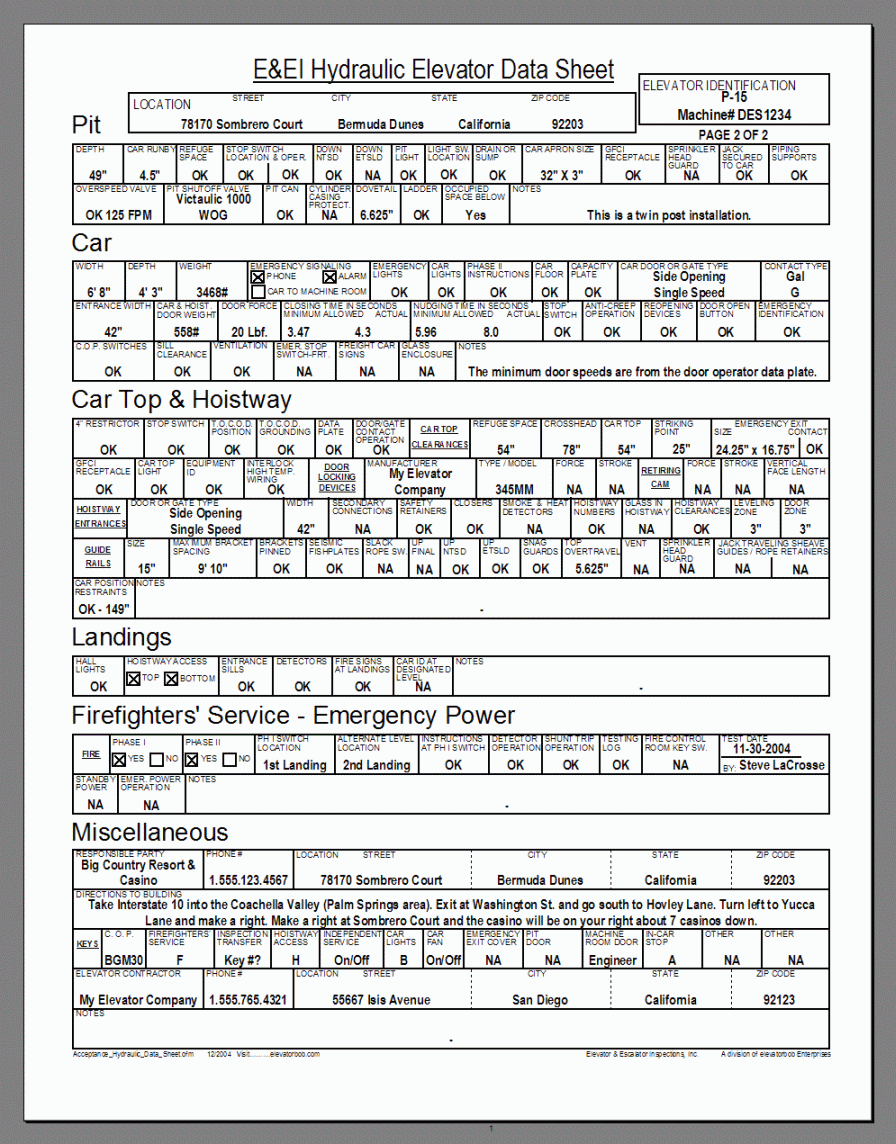 For more information please contact:
Bob Desnoyers
QEI Certification No. C-1117
78170 Sombrero Court
Bermuda Dunes, California 92203
Office/Fax: 1.760.772.2511
Cell: 1.760.801.8903



Welcome/Contact

Résumé

Elevator Utilities

Hydraulic Utilities
Electric Utilities

Odds & Ends

Code Updates

Testimonials
Code Updates Archive

Authorities Having Jurisdiction

Find Consultants & Inspectors